The Client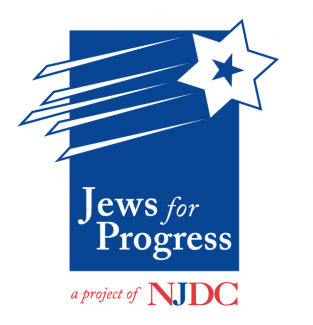 Launched in 2016, the Jews for Progress Super PAC was an initiative of the National Jewish Democratic Council to ensure Jewish votes for presidential candidate Hillary Clinton.
The Opportunity
The highly nimble nearly $1 million campaign focused on Jewish voters in five states considered battlegrounds during the 2016 presidential election: Florida, Ohio, Pennsylvania, Arizona and Nevada, with primary attention given in Florida, where the Jewish community represents a significant portion of the electorate.
The Strategy
The campaign sought to ensure that Jews who traditionally have voted for the Democratic candidate supported Clinton in the November election. The campaign targeted Jewish voters through opinion articles, ads, email, paid social media, telephone, rapid response and videos, including one from former Senator and vice presidential candidate Joe Lieberman. The staff did constant, daily rapid response, crisis management and fact checking with countless reporters throughout the presidential campaign.
The Results
The combined ad campaigns of NJDC and Jews for Progress reached well in excess of 60 million impressions and individual contacts. A GBS Strategies poll on Election Day found that of the one-third of Jewish voters surveyed who said they had seen pro-Clinton advertising on Israel or Iran, 22 percent reported the advertising had made them more likely to support Clinton. Indeed, polls showed that Jews remained disproportionately loyal to the Democratic Party nominee for president in 2016 when compared with other base-party constituency groups. African-Americans, Latinos, union households and young people all voted in lesser numbers November 8 for Democrat Hillary Clinton than they did four years earlier for President Barack Obama.