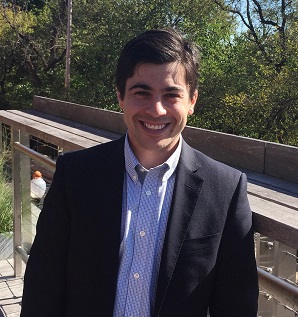 Fellow
jasonb@bluelightstrategies.com
Jason Berger, an experienced communications and media professional, comes to Bluelight Strategies as a passionate advocate for progressive issues and the U.S.-Israel relationship.
Jason previously worked as a sports editor at the Topps Company where he served as the lead editor on the company's flagship, Major League Baseball brands. He was instrumental in selecting images for some of the company's most iconic cards that captured moments from the 2015 and 2016 seasons including Derek Jeter's retirement at Yankee Stadium, Kris Bryant's rookie card, Mike trout's "catch" and Jose Bautista's bat flip.
Prior to his experience at Topps, Jason worked with Aaron Keyak and Steve Rabinowitz as a researcher and writer on the Jewish Media Hub, a 2012 re-election effort for President Barack Obama. He also interned at the National Jewish Democratic Council, on Capitol Hill for then-Congressman Gary Peters of Michigan and at the America Israel Public Affairs Committee.
A graduate of the University of Michigan, where he majored in both political science and international studies, he is pursuing a master's degree in public policy at the McCourt School at Georgetown University.